{category.name}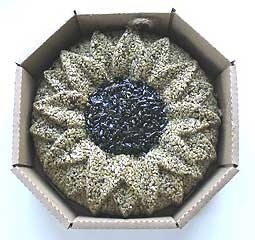 UPC: 749000000000
SKU: 06613525
Model Number: 1363
Loaded with black oil seed it is the perfect gift for the bird lover in your life. The sunflower birdie wreath is packed in a gift box that is ready for any occasion. Packed with the highest quality seeds that the birds will love.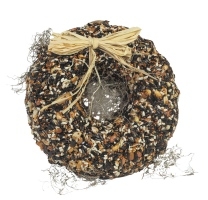 UPC: 000000000000
SKU: 06601330
Model Number: 775153
A decorative way to attract a variety of birds. Ready to feed. Hang on door, deck, fence or tree. Store in a cool place. Ingredients include black oil sunflower seed, peanuts, safflower, red millet, gelatin. 2.25 lb.
UPC: 749000000000
SKU: 06616195
Model Number: 1225
For the holidays feed your birds with this wonderful Christmas tree. Made with nyjer seed, sunflower hearts, colored safflower, peanut hearts and papaya. Comes with its own hanger and will add a touch of the holidays to your yard this year.
Don't miss our Plant of the Week Special! Nepeta 'Dropmore Hybrid' - Blue Catmint now $6.99 each! Sale ends 5/26/19. Nepeta Dropmore forms a low, bushy mound of fragrant grey-green leaves, bearing clusters of bright...
Valid: 05/21/2019 - 05/26/2019
Offered By: Achille Agway
Get your propane tank filled for Memorial Day weekend! *One fill per customer, per coupon. Must present coupon at time of purchase. Not valid with any other discounts or sales.
Valid: 05/01/2019 - 05/31/2019
Offered By: Achille Agway
Sign up for exclusive offers, information and updates!