{category.name}
UPC: 084369175722
Manufacturer: Miller Manufacturing Company
This clear bottle in a traditional skep design helps show off your honey. There is room on both sides of the jar for a label. Airtight lid included in the 12-pack carton. 1 lb. (16 oz.) capacity.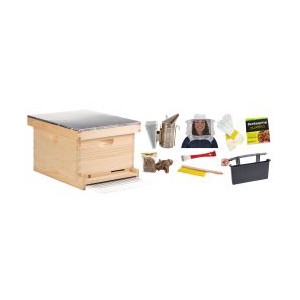 UPC: 084369175746
Manufacturer: Miller Manufacturing Company
This kit contains everything a new beekeeper needs to get started in one box! Featuring our Little Giant 10-frame Langstroth hive including frames with foundation installed, gloves, veil, smoker, smoker fuel, bee brush, hive tool, frame feeder and the book Beekeeping for Dummies. Bees must be purchased separately.
Don't miss our Plant of the Week Special! Nepeta 'Dropmore Hybrid' - Blue Catmint now $6.99 each! Sale ends 5/26/19. Nepeta Dropmore forms a low, bushy mound of fragrant grey-green leaves, bearing clusters of bright...
Valid: 05/21/2019 - 05/26/2019
Offered By: Achille Agway
Get your propane tank filled for Memorial Day weekend! *One fill per customer, per coupon. Must present coupon at time of purchase. Not valid with any other discounts or sales.
Valid: 05/01/2019 - 05/31/2019
Offered By: Achille Agway
Sign up for exclusive offers, information and updates!